Double Knit Face Covering - "From the Dream Maker"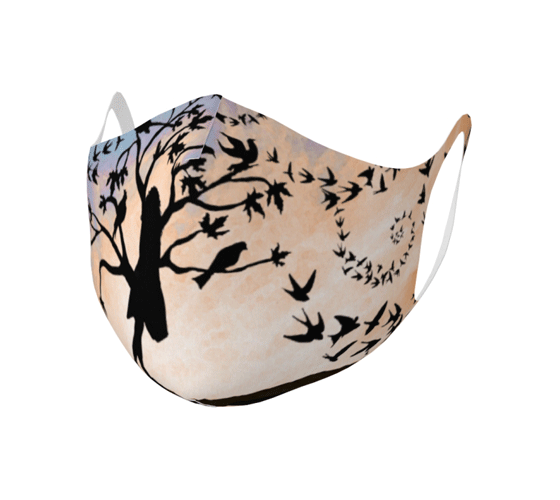 Designer: No Tomorrow Art Market
$10.50
Painted, printed and handsewn in North America!
This image came to me in a dream about creating balance and at the same time taking risks.
This custom printed, double knit mask is designed to keep you safe and comfortable! 

• Made from super stretchy double knit polyester
• Available in 2 youth and 3 adult sizes to suit a variety of face shapes
• Double layer of tightly knitted fabric that appears as a single layer
• Precision cut edges to replace ties and elastics
• Vibrant prints are completely permanent